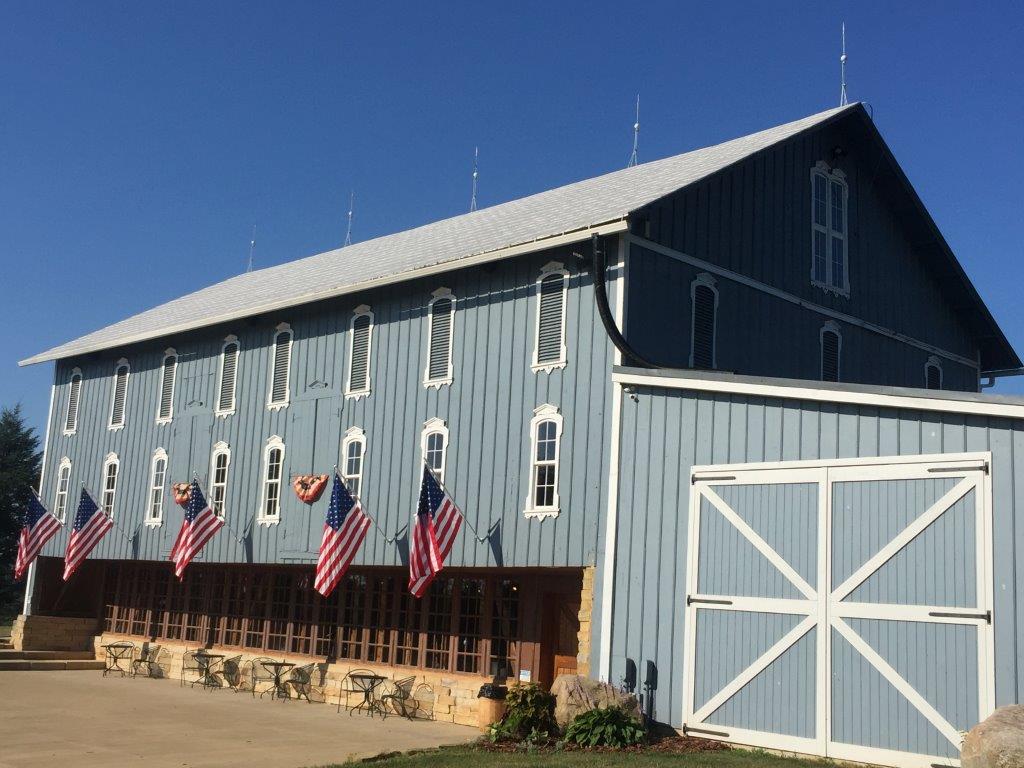 Overview
Blue Barn Winery is located in the rolling hills of southern Wayne County in a historic and beautifully restored 19th century Pennsylvania Dutch "blue" barn. Relax on the banks of our spring-fed trout pond and listen to the best Easy Listening bands in the region. Step inside and enjoy our fine hand-crafted wines in the uniquely decorated barn. Private Wine Tastings and Special Events by appointment.
Hours:
Hours: Fri. 2-8pm Sat. Noon-8pm Sun. 1-5pm Private Wine Tastings and Special Events by appointment.
Features: Sample our hand‐crafted wines, pressed, fermented, and bottled on our farm using select California grown vinifera‐grapes. Relax outdoors on our manicured lawns nestled among fragrant pines which provide homes for hundreds of song birds. Fontana (our grandaughter's Haflinger) along with Roscoe and Lilly (rescued Donkeys) graze in the nearby pastures. Sit along the banks of our artesian‐fed trout pond and enjoy the enchanted surroundings. Specious seating on the patio is a perfect spot for relaxing and listening to the gentle sounds of oldies and classic rock‐n‐roll music. Most Saturday nights, we offer live musical performances from some of Ohio's best bands.