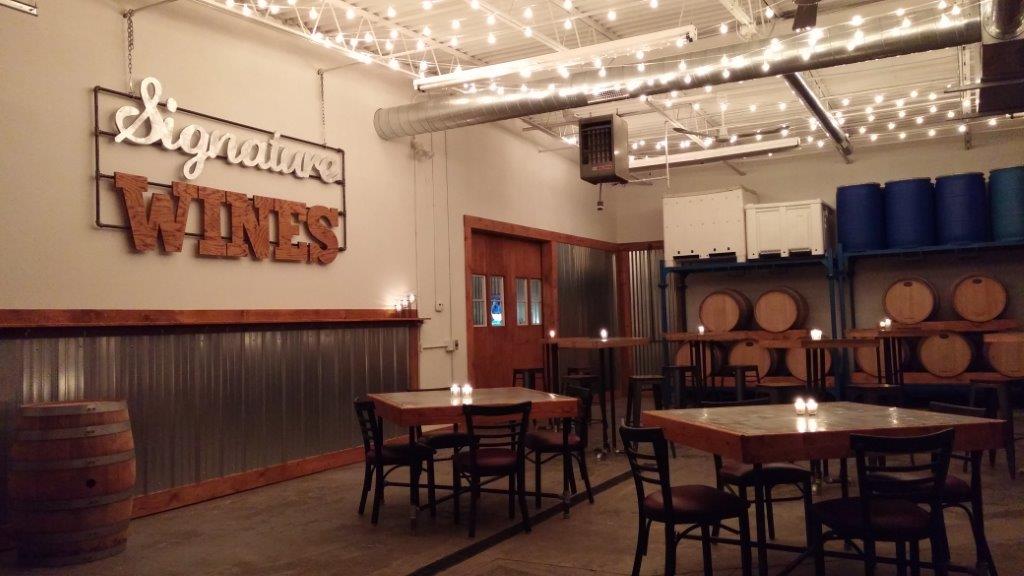 Overview
Signature Wines produces premium Ohio wines from whole grapes and fresh juices predominantly from California and Ohio. In its unique urban setting, Signature Wines offers a Tasting Bar to walk in guests and is one of the most affordable and unique event spaces in Columbus. We specialize in designing customized labels for businesses and for personal events.
Hours:
Winter Hours: Mon-Fri by appointment; Sat 1-6pm; Sunday Closed
Summer Hours: Mon-Wed by Appointment; Thurs-Fri 6-10pm; Sat 1-10pm; Closed Sunday
Features:
At Signature Wines, we welcome each and every person as though they are a member of our very own family.